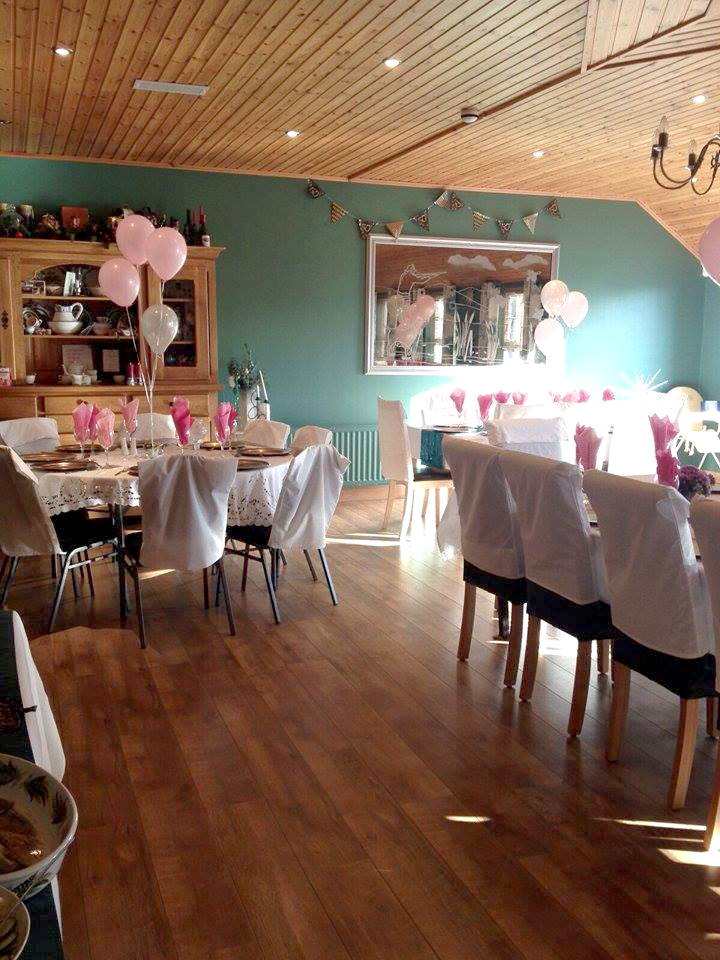 For some people the joy of their wedding is having it EXACTLY the way they want it. So the "Second cousin twice removed" doesn't really need to be there. You just want your family and close friends around and have a home cooked meal that perfectly suits what YOU want. We cater to family events Weddings, Christinings, Birthdays the big ones the littles and all the ones in-between. We can cater to 50 guests and under and will work with you getting the menu to fit your taste, just the way you want it to. Officially we are a BYOB venue. We can include wine with your meal. 
No Two Parties Are The Same
We could show you many menus, but that's just what somebody else had. . . .We want to feed you what You want on YOUR Big Day.  So Call Frances on +44 (28) 6865 8766 to discuss all your options, from Mouth watering starters followed by delicious meats cooked to perfection, with the vegetables that you like. . .  cooked the way you want them to be. Saving the best bit for last with fabulous puddings.....Your Puddings not a hotel trolley.... Frances will find your tastes. . . and make suggestions should you need them. 
Starters
Main course
Puddings
Tea - Coffee
Soft Drinks