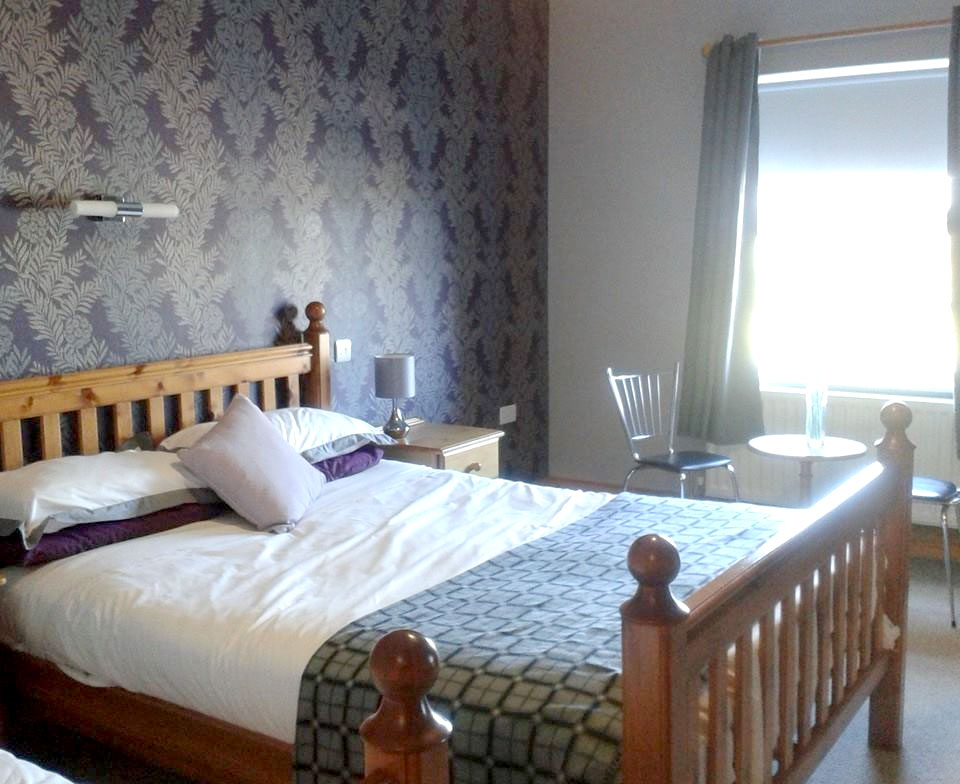 Much more than Comfort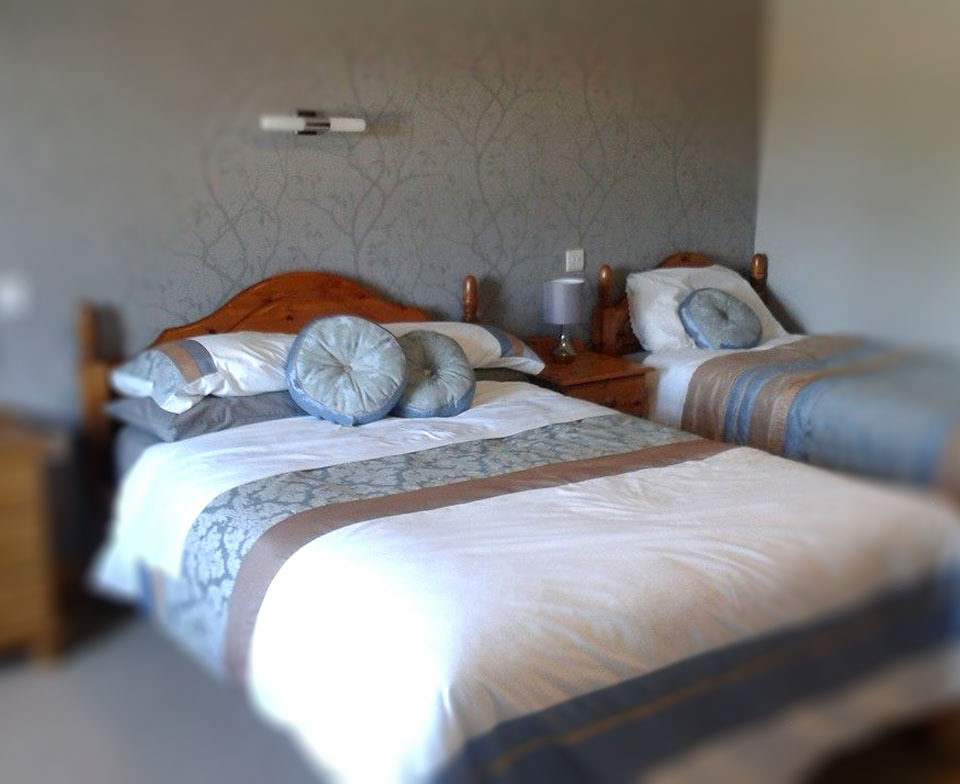 Our bedrooms have been designed to ensure you have a great stay with us.  Enjoy the views of our local lough The Melvin or the rolling hills of Leitrim.  
Whether you are a couple on a romantic break or a family on a weekend get away, our rooms can accommodate your needs perfectly.  
Rooms are equipped with en suite shower but if you have want to enjoy a long soak in a bubble bath then please ask for one of our rooms with a bath.  
Sleep dreaming of the perfect breakfast that awaits downstairs. 
Remember you're here to relax, we're here to help you do that!
Family Room
Our Family Room is very popular for family get aways.  It keeps you all together and for smaller children we can also supply a cot.  
If you want a little head space we can provide baby sitting services too.